Our Focus
We imagine a world where tech literacy, education, skills-based training, and employment opportunities are free and available to communities impacted by mass incarceration
Emergent Works fights to end mass incarceration through both technical education and movement technical support. Our unique holistic and trauma-informed approach offers a comprehensive blend of technical education, skills training, one-on-one mentorship, and employment opportunities to individuals who have been impacted by the criminal legal system. We additionally are also committed to creating tech solutions that serve organizations working to end mass incarceration.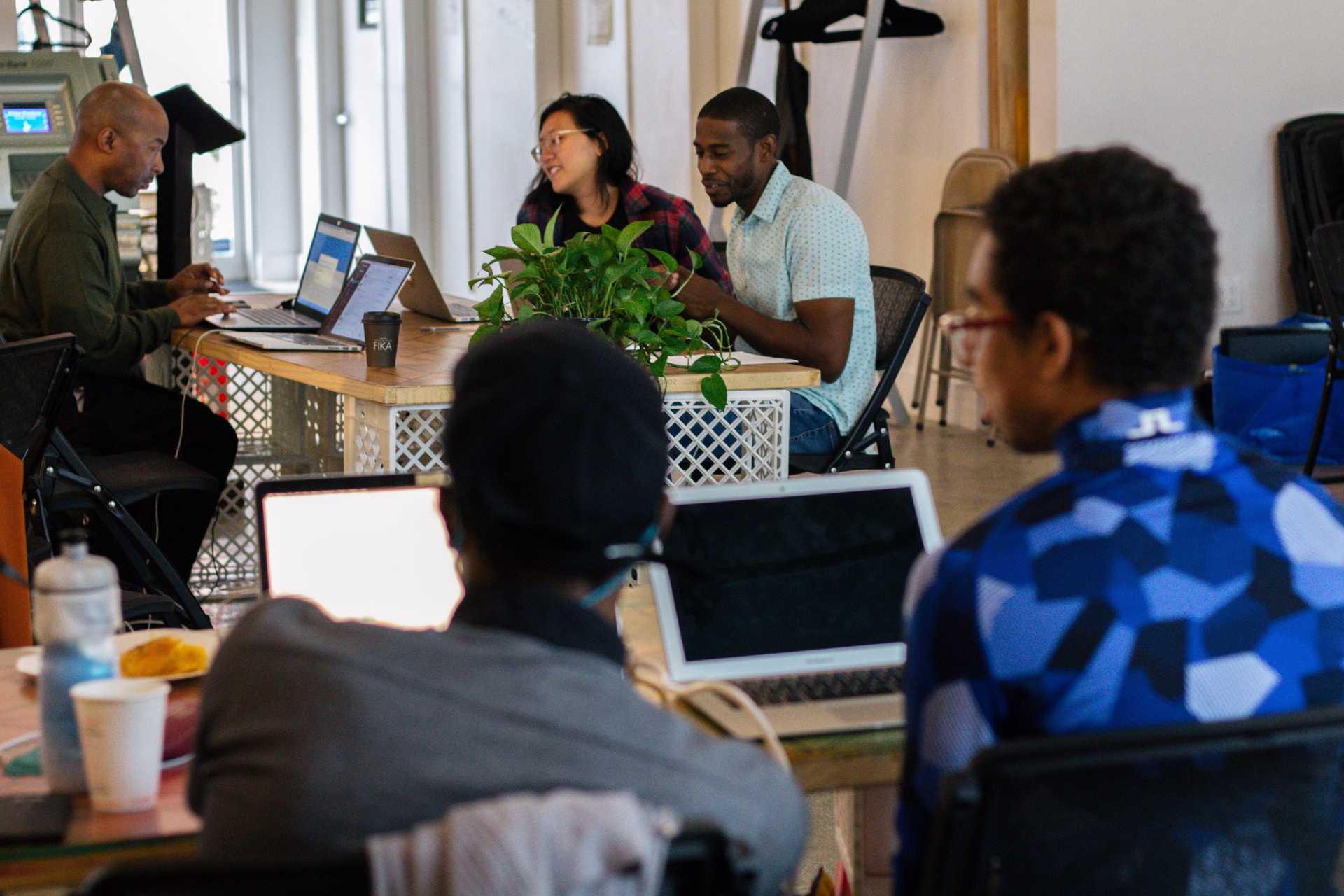 Why We Do This Work
Average U.S recidivism rate
44%
Formerly-incarcerated employment rate
40%
Formerly-incarcerated annual income
+$10K
EW Alumni recidivism rate
0%
EW Alumni employment rate
74%
Employed EW Alumni annual income
+$45K
Our Solution
Technical Programs
Innovative Technical Education
and Mentorship
Learn More
Building Products
Movement Technical Solutions
for Mission-Aligned Organizations
Learn More
What Our Mentees Say

Emergent Works is the biggest reason
I was able to see this through
When I was finally released from my 9.5 year prison sentence, many employers would not hire me. I knew I wanted to become a software engineer but I needed extra help. The dedication, time, resources, equipment, emotional support and financial support from Emergent Works is the biggest reason I was able to see this through. Today I can proudly say I am a thriving Software Engineer.
- Makeda, EW 2021 Cohort
---